Op 19 oktober 1922 liet de Princesse Marie-José van stapel. Het prijskaartje bedroef 15 mlj Bfr. Het schip had dezelfde afmetingen als de Jan Breydel.
De nieuwigheid lag erin dat de stoomketels zowel met kolen als mazout konden worden gestookt. Ook waren de turbines het schip van kamraderen voorzien en dus door twee aan drijfschroeven. Hierdoor kon het schip op korte afstand stoppen. De vorige modellen hadden drie assen.
Op 19 juni 1923 deed de Princesse Princesse Marie José haar maiden trip. Met de 1500 PK motoren haald het schip een snelheid van 24 knopen op de heenreis. Bij de terugreis bleek een snelheid van 28 knopen. Wat de duur van de overtocht reduceerd naar 2 uur en 27 minuten.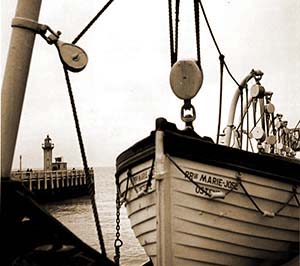 WOII
Nadat de Princesse Princesse Marie José op 17 mei 1940 is vertrokken uit Oostende geladen met vluchtelingen heeft ze vanaf 1 juni 1940 transporten verricht voor het Ministry of War Transport. Hier heeft ze in de eerste dagen van juni zeven reizen gemaakt gedurende de evacuatie van Le Havre, Cherbourg en St Malo en was op 13 juni terug in Southampton. Op 16 juni bracht ze vanuit St Malo 1627 manschappen naar Southampton.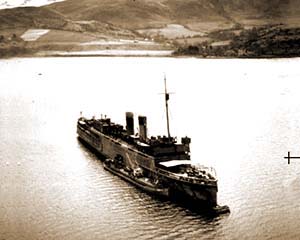 Enige maanden later in september werd het schip aan de Admiralty toegewezen en omgebouwd bij Harland & Wolff tot opleidingsschip voor de anti-duikbotendienst. Ze kreeg de naam Southern H.M.S. Southern Isles toegewezen. Bij voltooiing in maart 41 kreeg ze echter de naam H.M.S. Nemesis. Er waren accommodatie, kantines en bureel voorzieningen en het schip verbleef in Campletown.
Men dacht eraan om het schip tot LSI om te vormen maar de povere toestand van de machines en boilers waren hiervoor niet geschikt en bleef een tijd ongebruikt liggen voordat men haar naar Meadowside stuurde voor aanpassingen. In 1943 werd de H.M.S. Nemesis toegewezen aan een basis in Ijsland en was klaar voor vertrek. Door de machineproblemen diende ze per sleepboot naar Reckjavic gebracht. Ze kreeg op 6 oktober 1943 daar de naam H.M.S. Baldur.
In juni 1945 werd het schip terug overhandigd aan het Ministry of War en verder aan de Belgische overheid. Daarna heeft de Princesse Princesse Marie José nog dienst gedaan als verblijfschip voor de Zeemacht.
Later in 1947 is ze als schroot verkocht en afgebroken bij Van Heyghem in Gent.